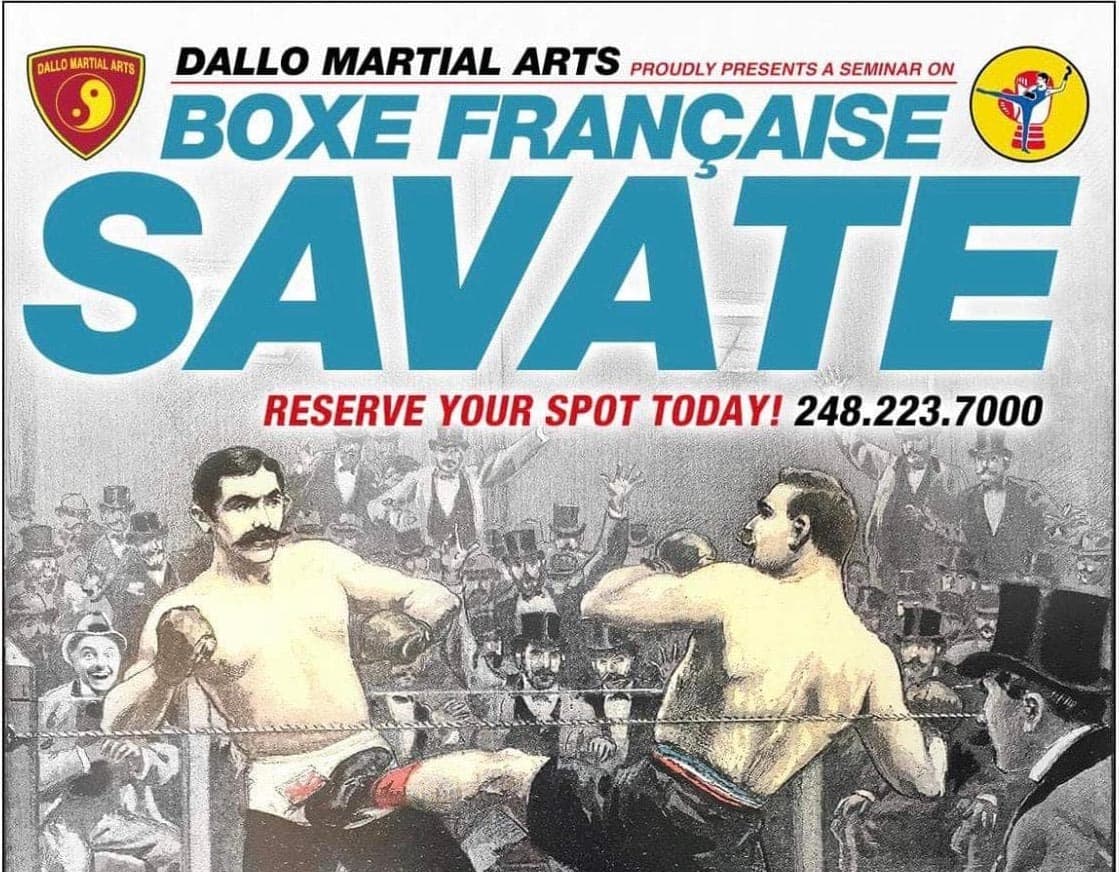 Boxe Française Savate with Salem Assli
Hosted by Dallo Martial Arts
Professor Salem returns to DMA to host our annual 2-day French Boxing seminar. We will explore Boxe Française Savate and weaponry including La Canne. TESTING for Glove rank will be Saturday immediately after 4pm. Please join us for a spectacular weekend of training!
Sifu John Maidment of the Inosanto Academy will be returning to Trinity on Friday July 25th 2013 for a 3 hour seminar on Panantukan, Jun Fan, and Kali (Knife skills).